ALLAVARE
Regular price
Sale price
£39.99
Unit price
per
Sale
Sold out
SAVE 15% and grab the full set!
NON-TOXIC

SUSTAINABLE

GENTLE ON SKIN
Share
View full details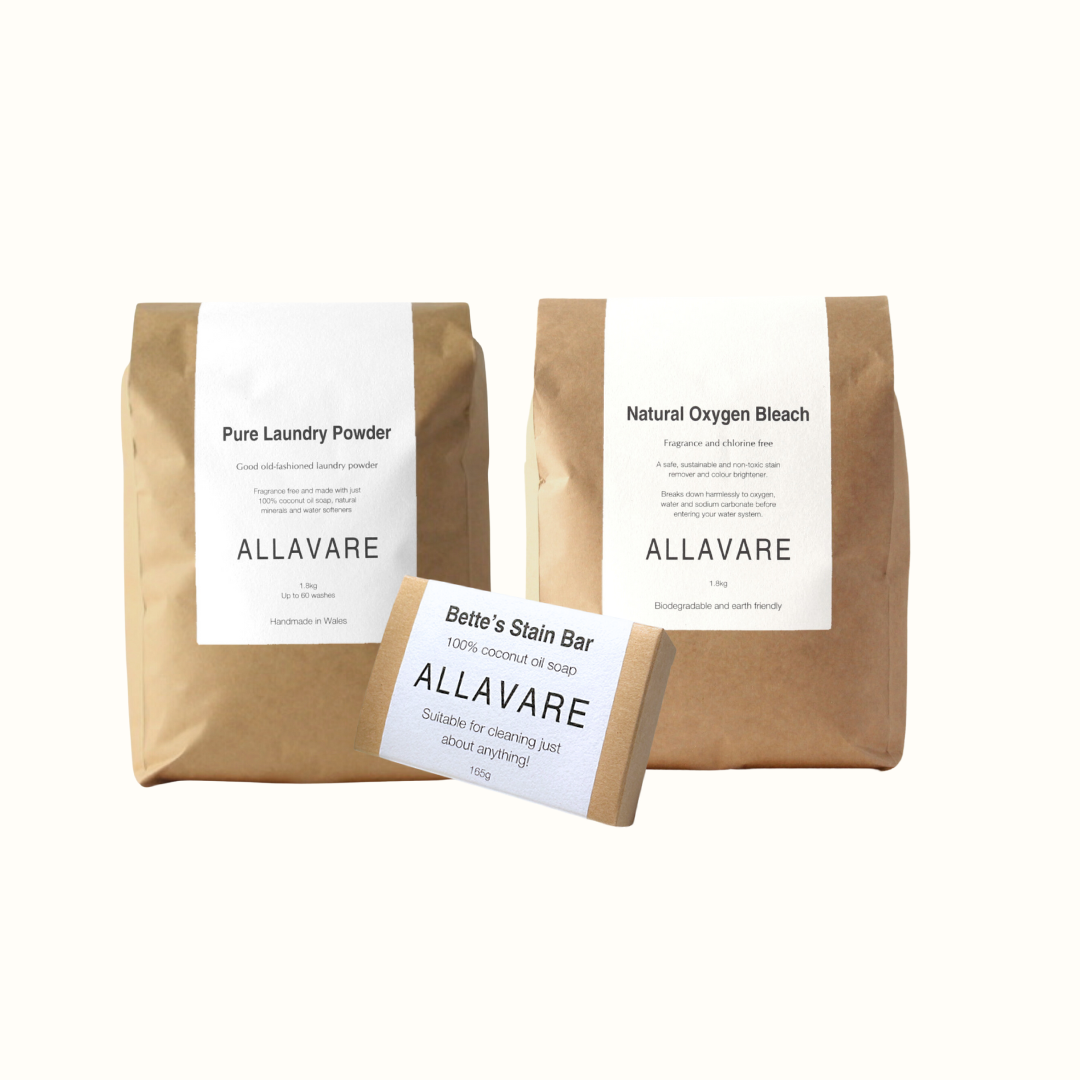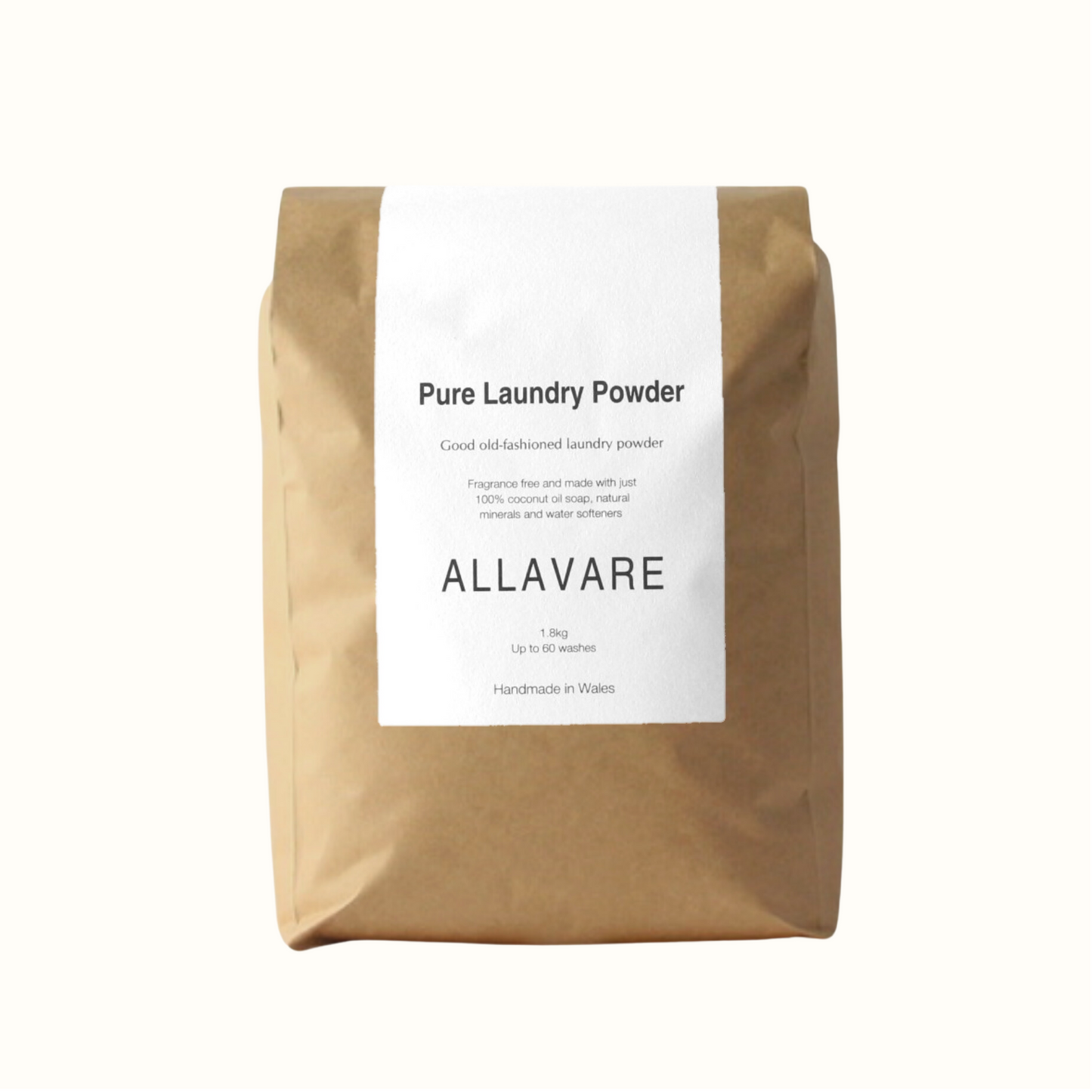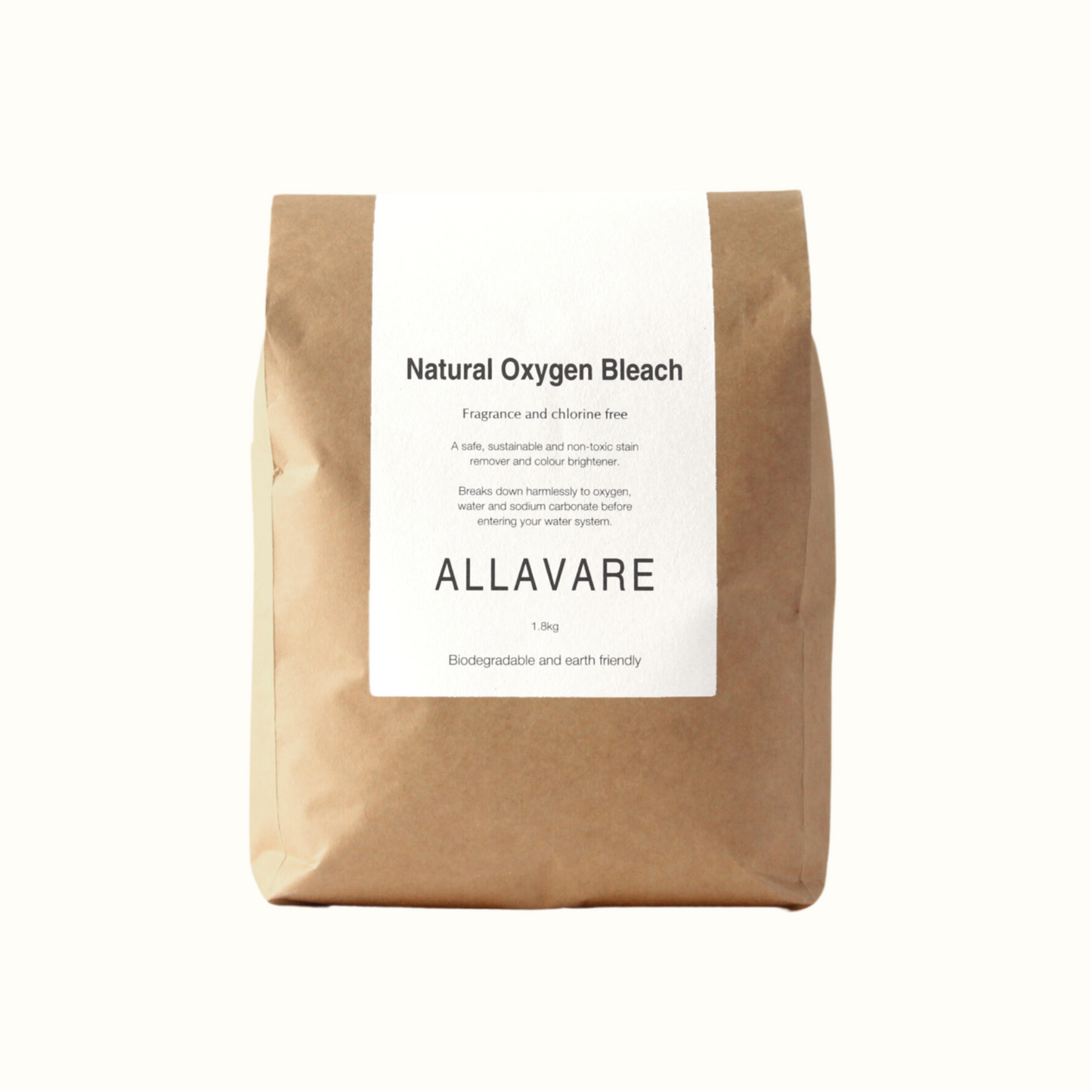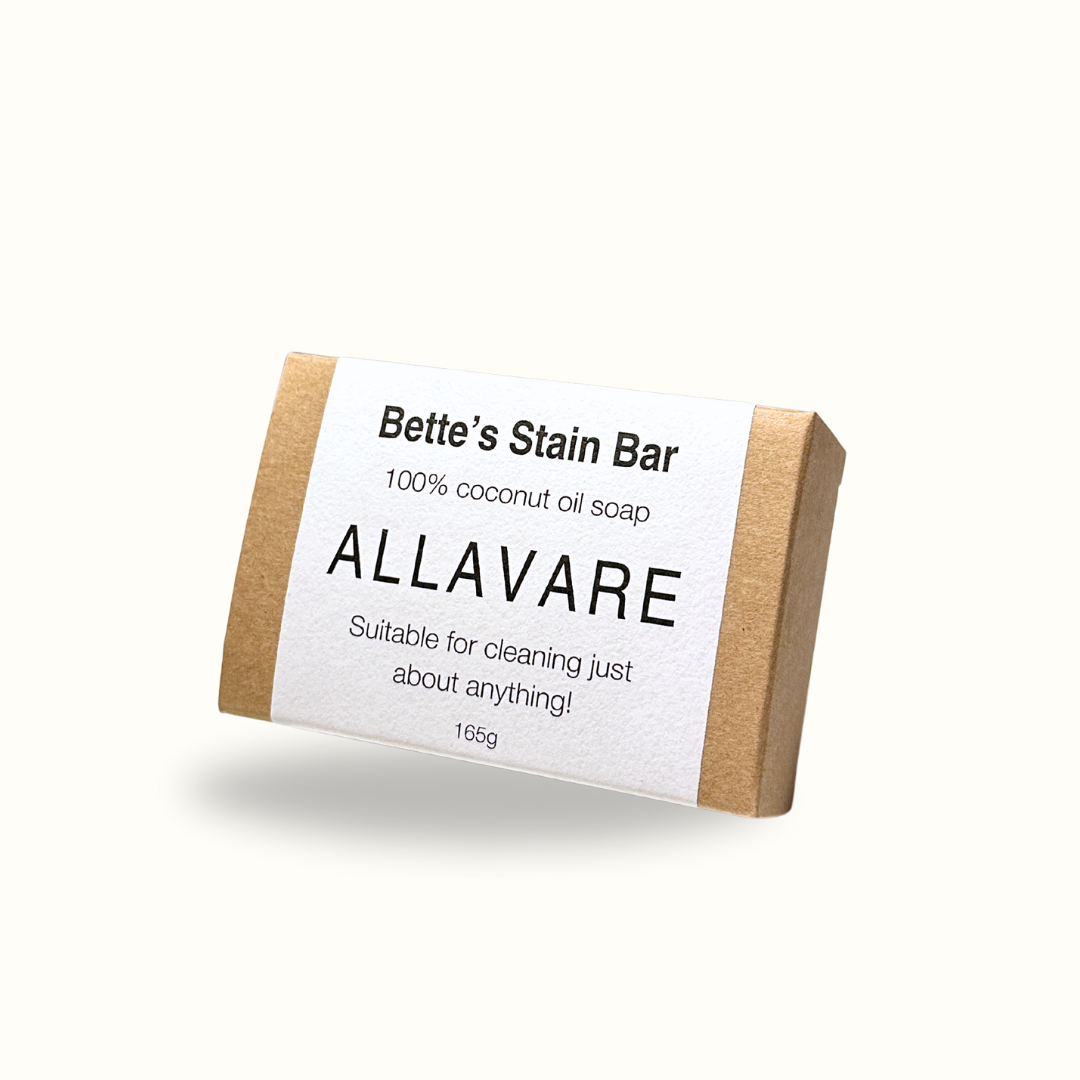 SEE WHAT'S INSIDE
Our Starter Bundle is your key to cleaning clothes without harsh chemicals.
Our Pure Laundry Powder, Natural Oxygen Bleach, and Bette's Stain Bar are tough on stains and gentle on your fabrics and skin. Non-toxic, protecting your family and the planet.
Get everything you need to naturally clean!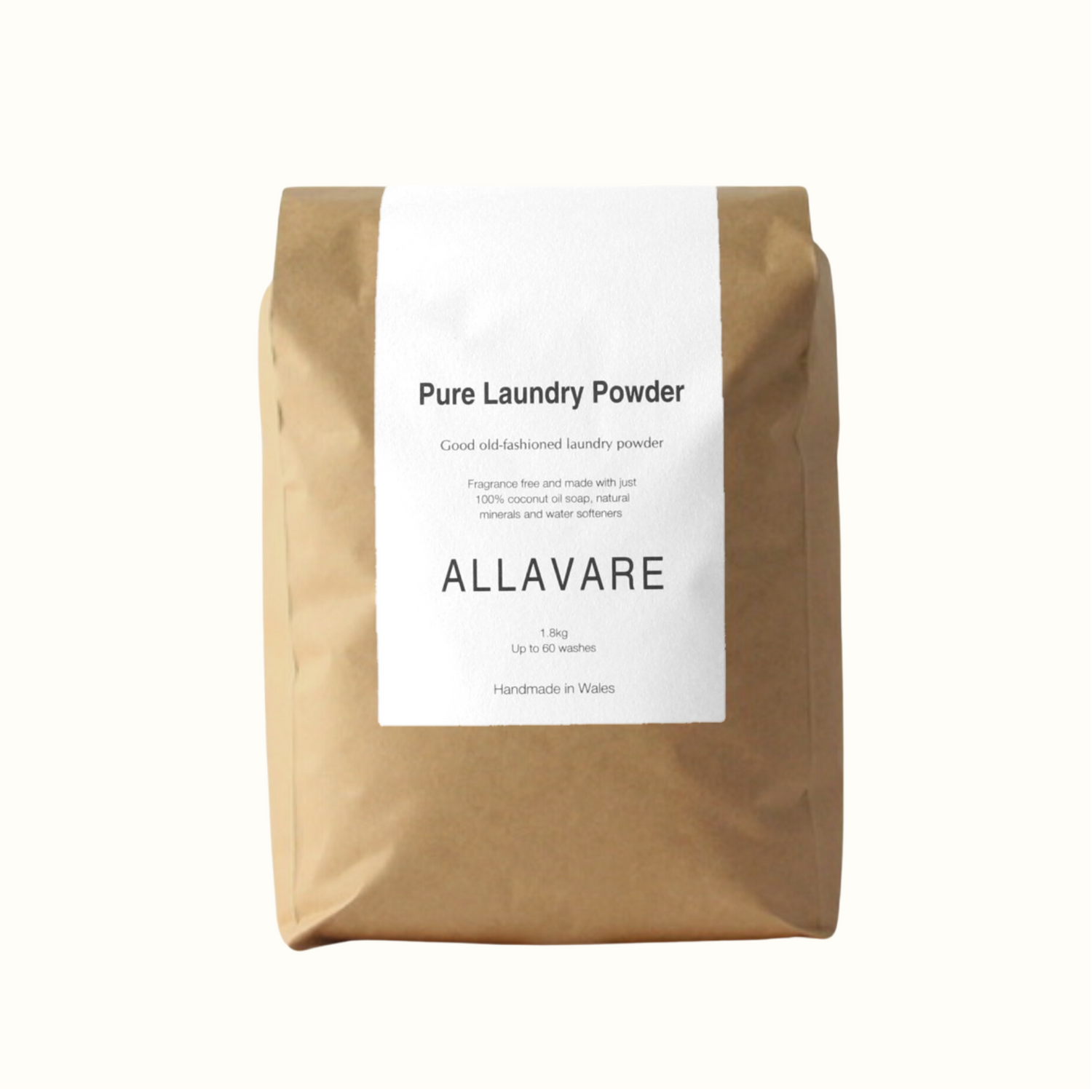 PURE LAUNDRY POWDER
A non-toxic and sustainable laundry powder made from just 4 natural ingredients.
A powdered, highly concentrated waterless detergent that will get your clothes clean without any nasty chemicals.
Use it like any normal detergent powder by adding 1-2 tablespoons into your machine drawer.
I've been using your product for years now and couldn't imagine life without it now 🧺 my skin is eczema free at last!
★★★★★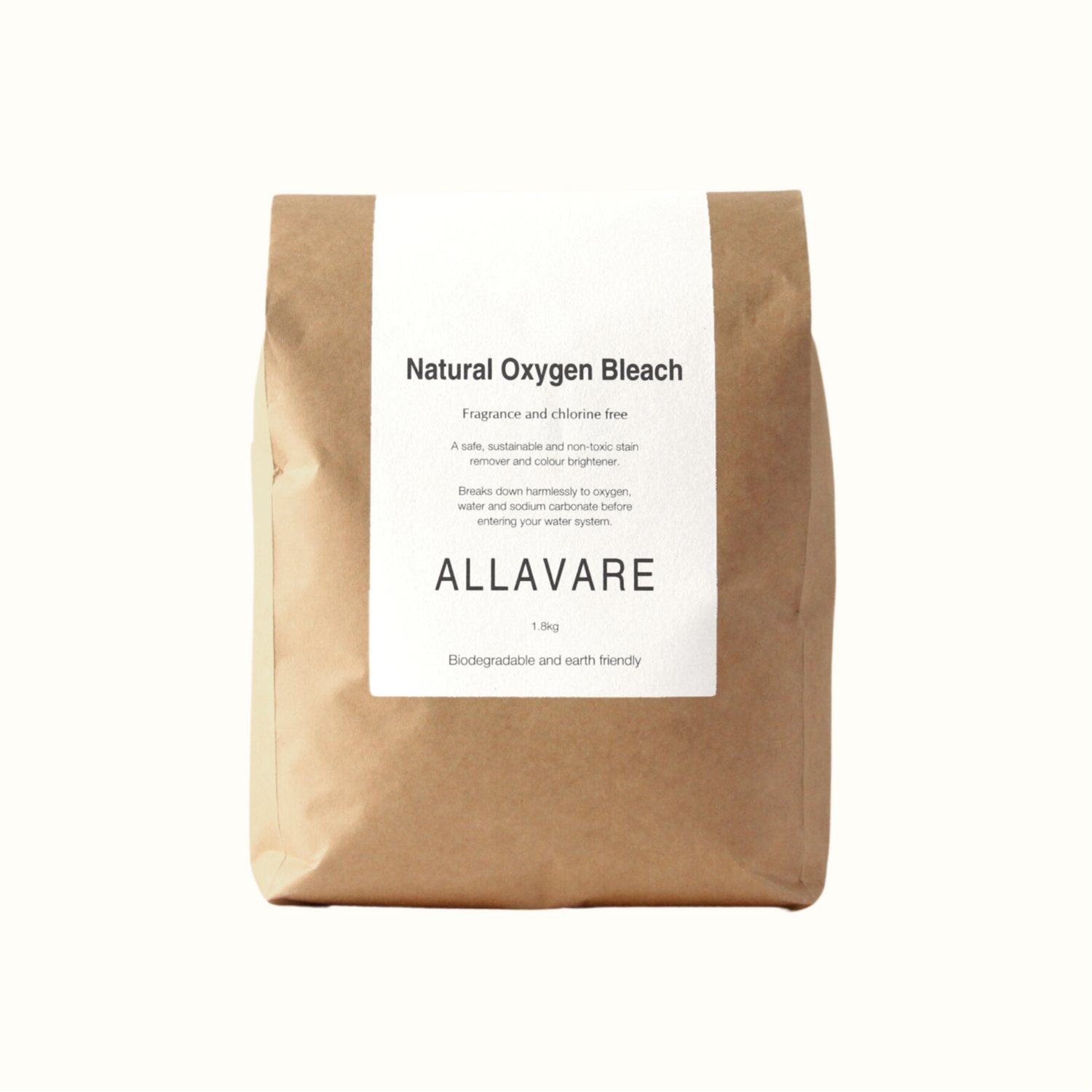 Natural Oxygen Bleach
A non-toxic and sustainable stain remover and colour brightener.
Use it to pre soak heavily stained items before laundering and add a tablespoon to every white wash for extra bright whites!
Septic tank safe, biodegradable, colour safe and perfect for sensitive skin.
This is the most amazing stain remover & whitener for the white washing. I've used it for years and wouldn't use anything else.
★★★★★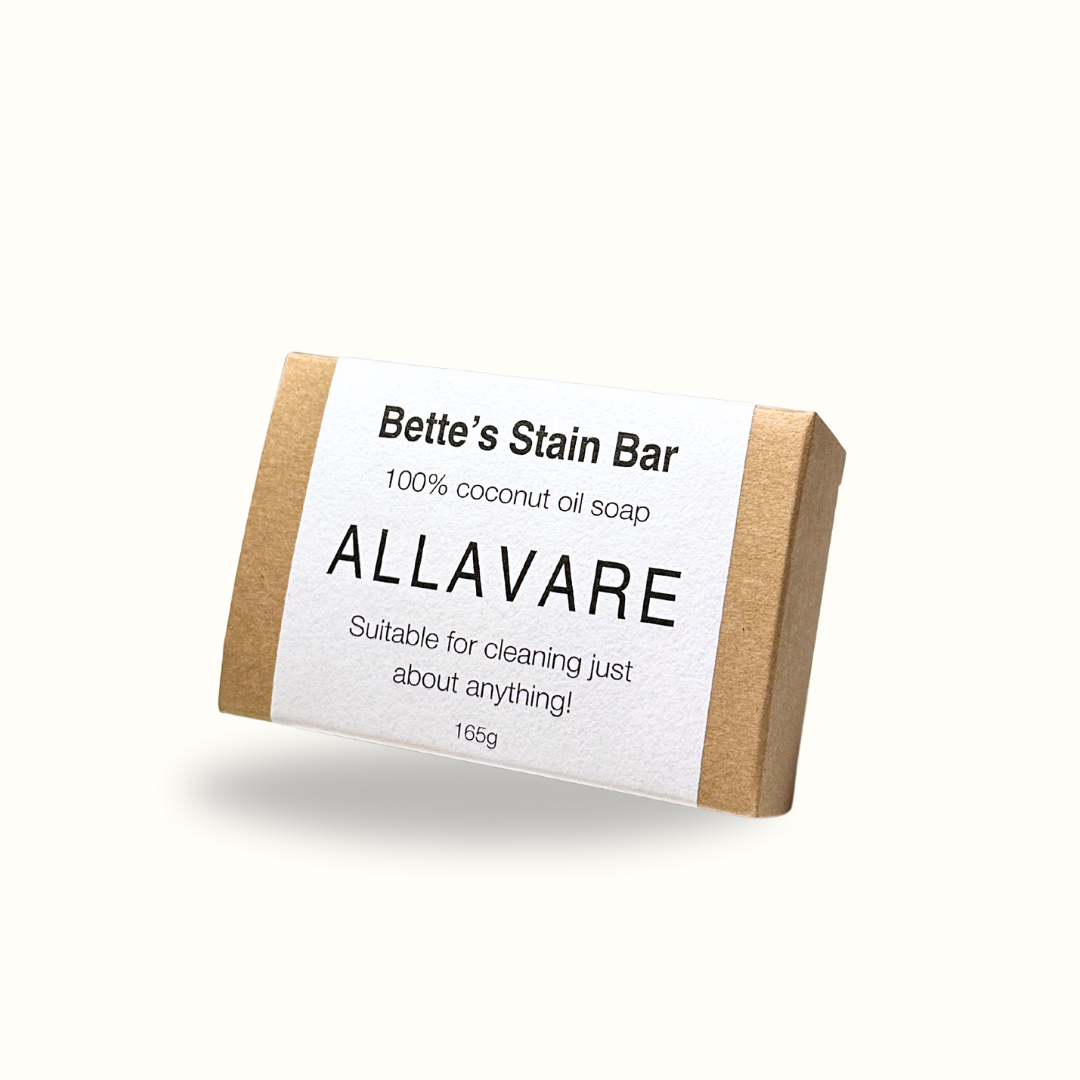 Bette's Stain Bar
Our 100% coconut oil soap stain bar is the perfect product to complete your natural laundry set.
Use it to quickly remove stains and freshen garments or pre treat tougher stains before laundering.
Simply rub your Bette's Stain Bar over your stain with some warm water and watch it disappear!
Or use it to gently hand wash delicate garments like wool and silk.
I was surprised that my grease and curry stains are all gone. This bar is truly magic.
★★★★★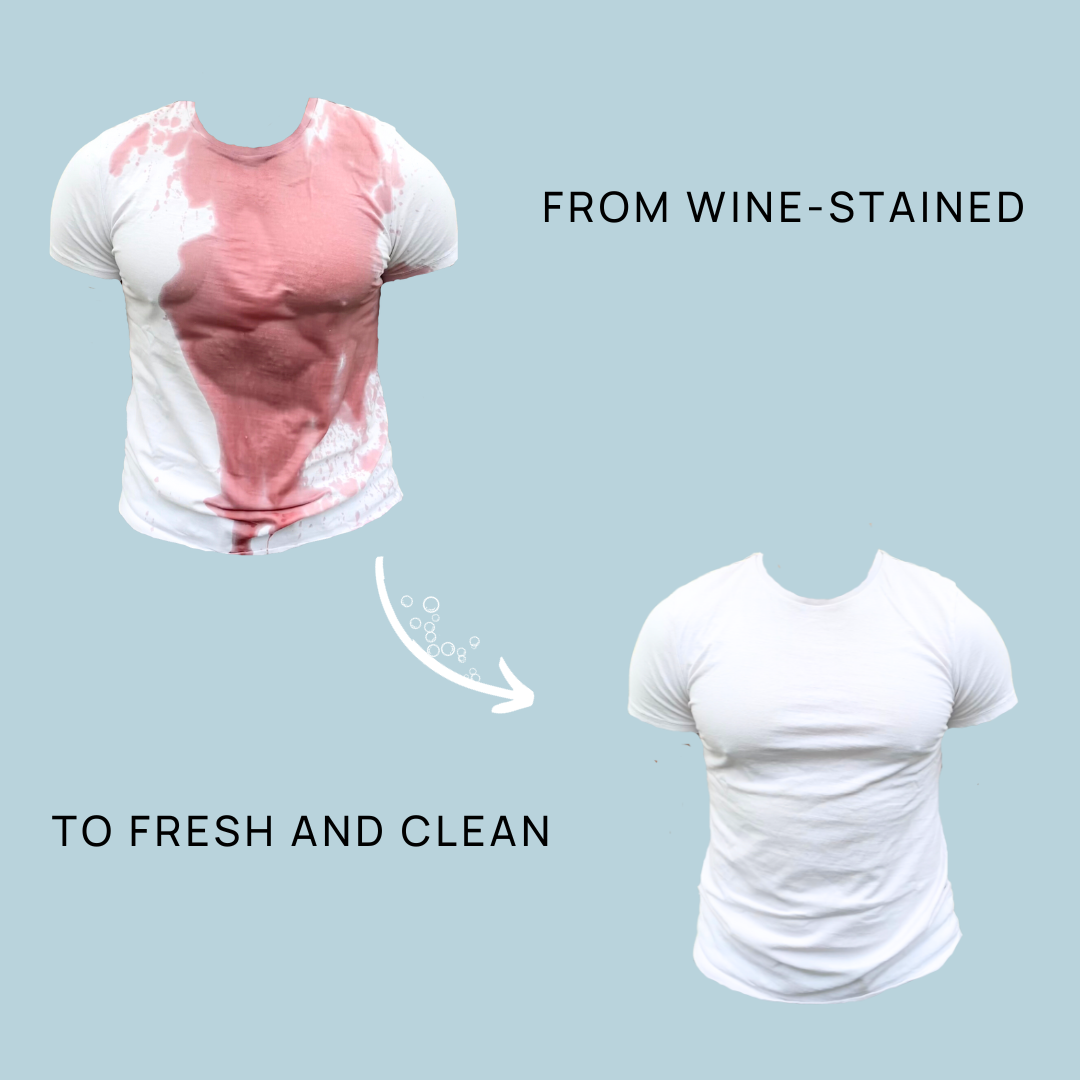 Tough on stains without the harsh chemicals!
You'll never have to worry about stains or harsh chemicals again!
We're confident that this will be the prefect non-toxic laundry set for you.
We're here to help - send us a picture of your stain and we'll give you a personalised step-by-step guide to removing it :)